Progress and Productivity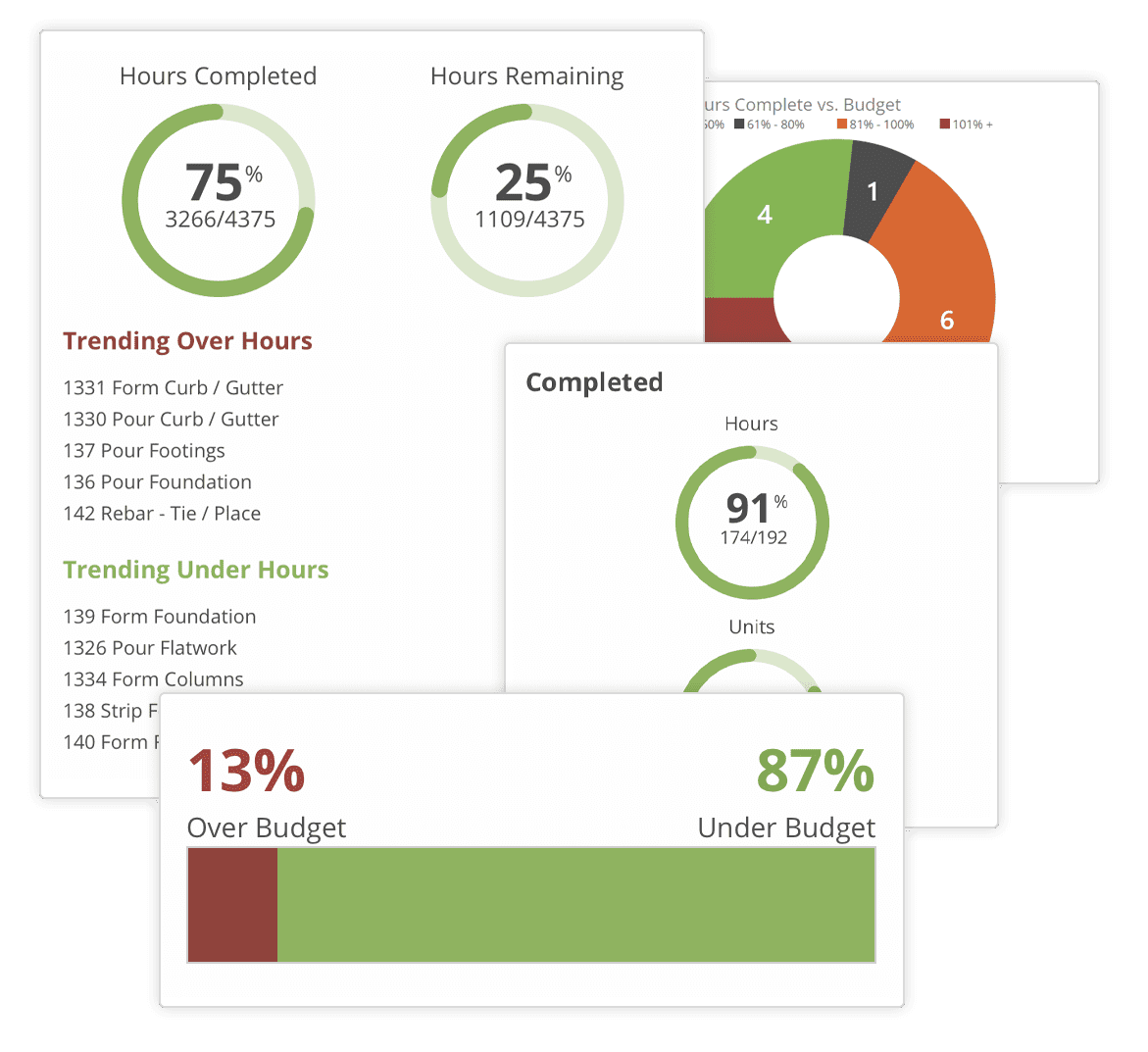 Automate Daily Reports
Manage daily site activity including - Daily Site Summary, Observations, Metrics, User Entries, Active Progress, Workers Inducted, Equipment Inducted, Incidents, Injuries, Meetings, and Pre-Task Plans.
Centralize Field Reporting
Record notes for each activity including: assumptions, meetings, jobsite observations, productivity and more. Increase communication and provide additional information that enables field operators to prevent staging and other issues.
Reduce Job Cost Allocation and Payroll Processing Time
Reduce payroll processing and job cost allocation time from days to minutes with smart payroll and allocation automation while maintaining approval workflows. Anytime allocation enables teams the ability to quickly allocate time and job costs during and after shifts.
Manage Multiple Resource Rates
Create multiple resource rates for each wage zone and geographic area. Simplify union wage management with multiple union wage rules and regions.
Increase Profit, Estimate, and Schedule Accuracy
Build better bids and estimates with past, present and forecasted field production rates. Real-time hours, units, and quantities from the field calculate planned vs. actual field earned value keeping schedules and estimates on track.
Manage Multiple Projects
Manage approvals, reporting, productivity across multiple projects at the portfolio or project level from anywhere. Select one or more projects for productivity, cost, and time and other reporting at the portfolio level, project or worker level.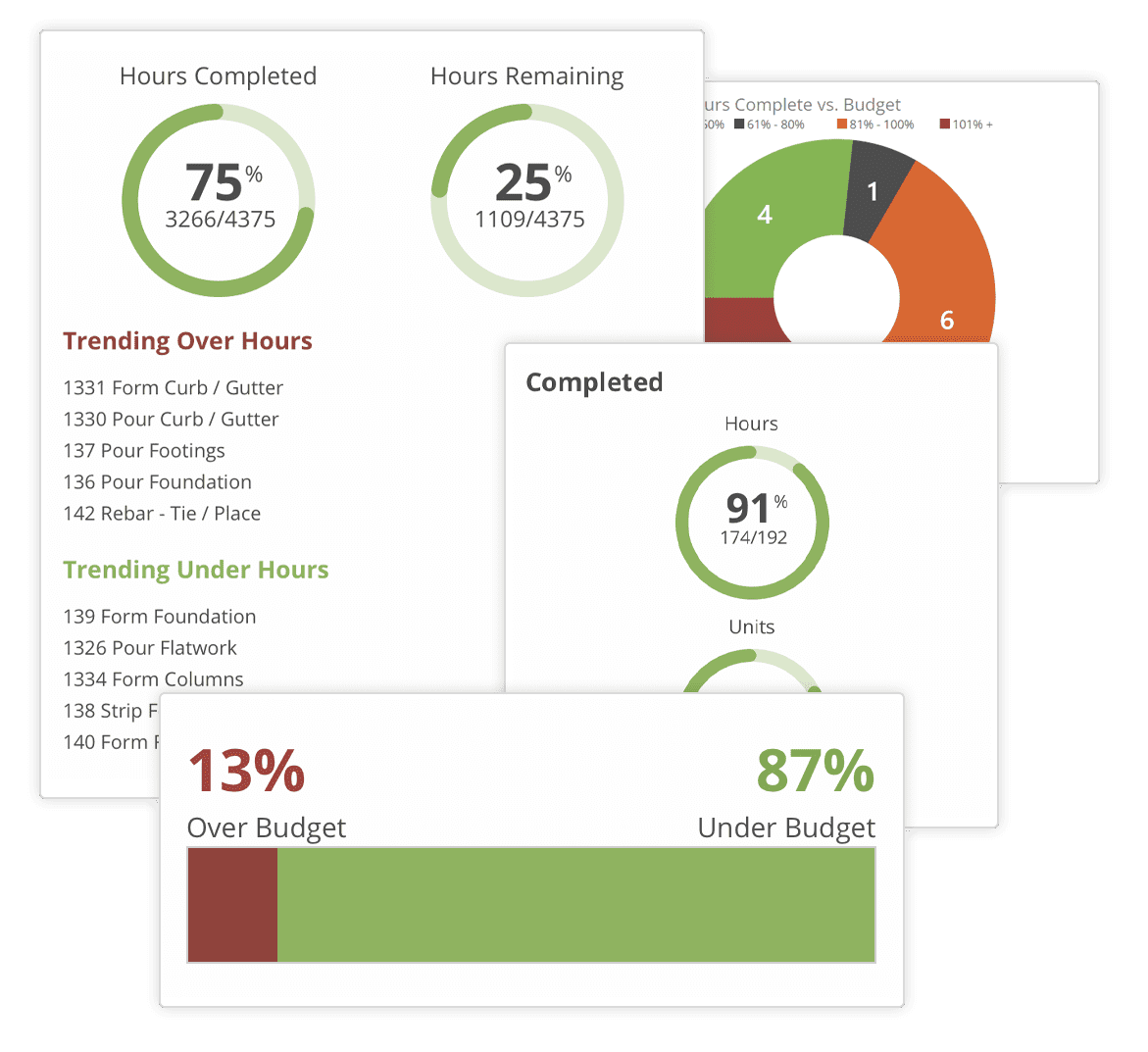 Keep Projects On Budget, On Time
Empower teams with real-time information across projects to reduce project risk. Identify leading indicators. Reduce change orders. Stay ahead of critical path schedule items and updated schedule baselines with inspection alerts on critical path items. Expedite communication to schedulers, planners and project stakeholders with leading indicators.
Manage Change Orders
Simplify change order management. Eliminate excel and paper processing. Leverage change order documentation and control with metrics and reporting on a single platform. Collaborate with all stakeholders including subcontractors. Include durations, costs, time, units, CO numbers, net changes, project details, acceptance signatures and more. Feed change orders into ERP and other CM platforms.
Coordinate Resources
Simplify resource management by assigning actual labor and equipment as specified in planning, estimating, and scheduling. Assign cost codes to tasks for easy progress, to plan comparisons.
Stay on Track
Track quantities of material installed to keep your field teams productive and projects on schedule. Turn field data into actionable insights to competitively bid on future projects.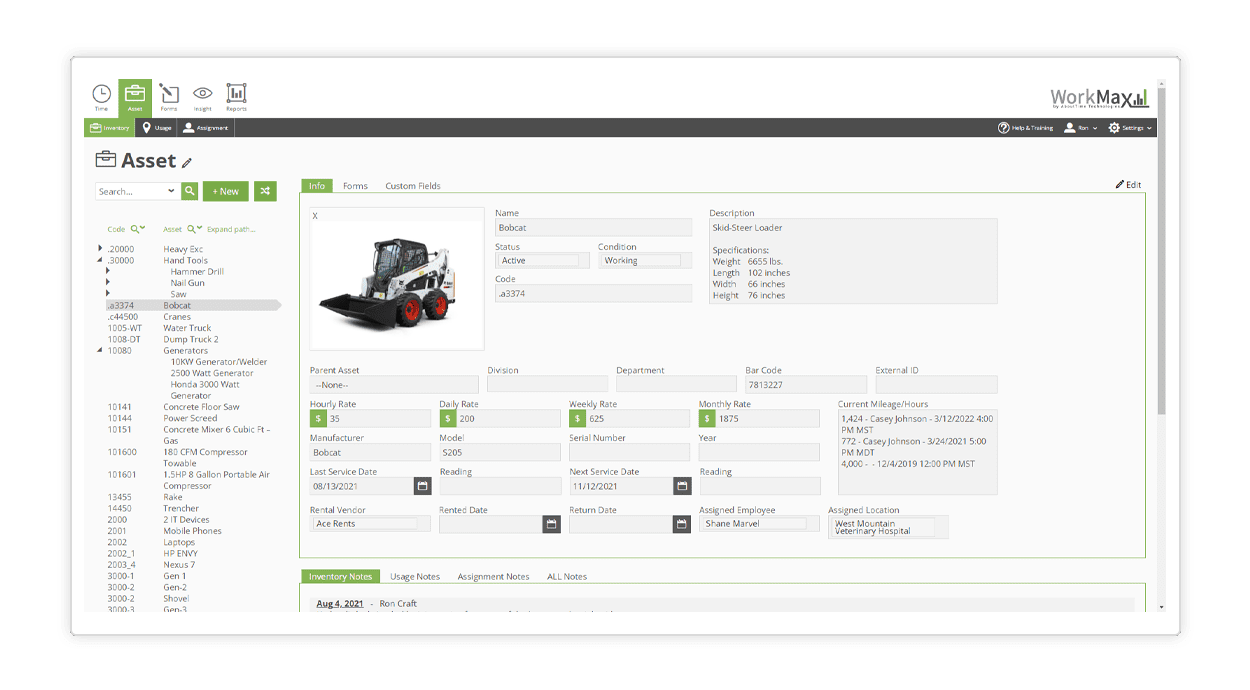 Collect Earned Completion - Quantity and Percent Complete
Track planned quantities, man-hours, and equipment hours against actual quantities, man-hours, and equipment hours complete. Quantities can auto-calculate percent complete or percent complete can be entered directly. Integrate with scheduling to drive percent complete and keep progress and schedule in sync while providing visibility across the enterprise.
Application and Certificates of Payments
Submit applications for payment prior to due dates from the field. Include percentage complete of work as of the date of the request, with field verification of quantities and cost estimates of values. Include quantities and values associated with equipment and materials delivered to the site but not yet used in the work.