INSIGHT delivers real-time, accurate Productivity and Project Cost Management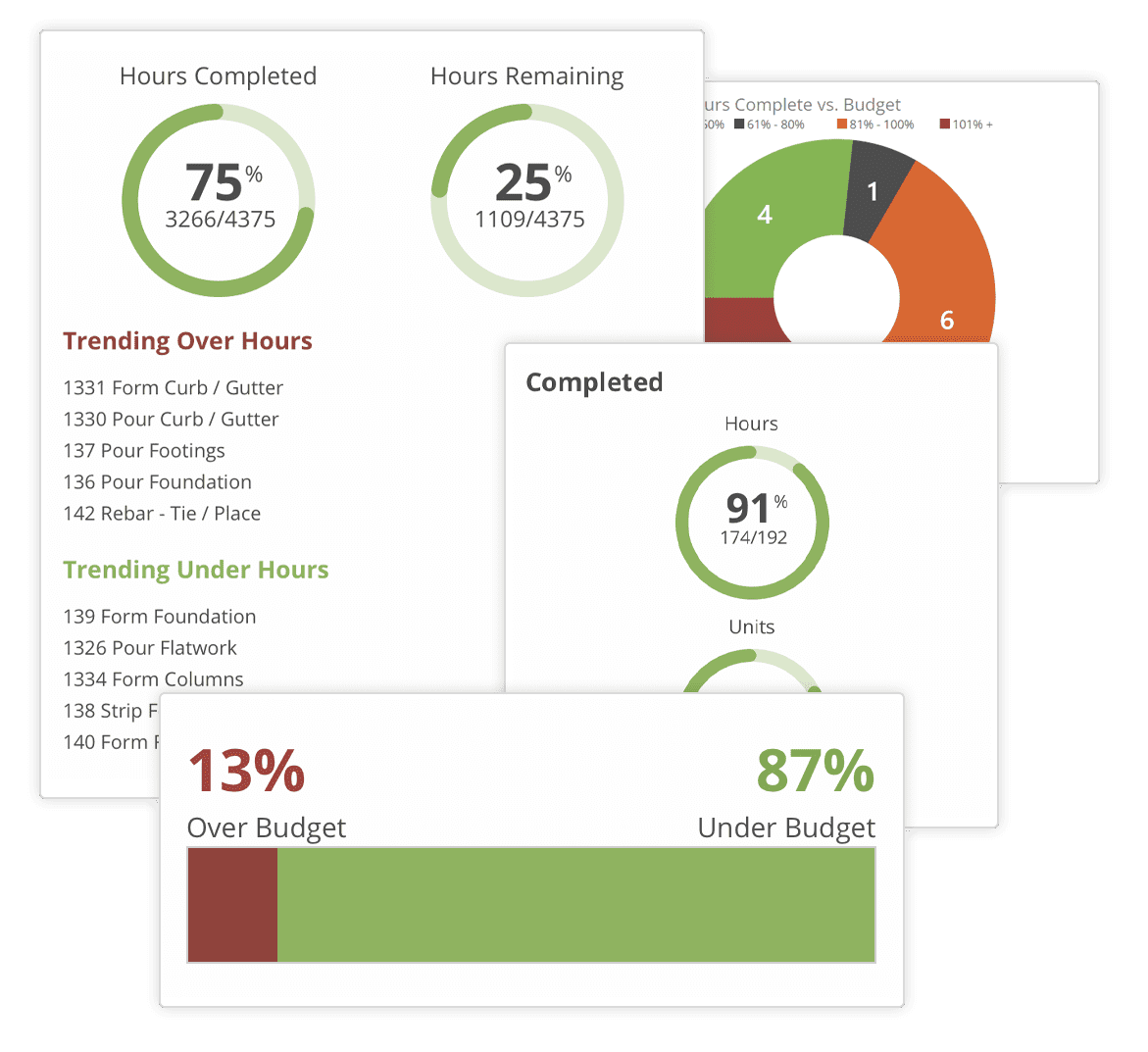 INSIGHT is Jet-Fuel for the WorkMax platform. It provides visual business intelligence at its best.  Business managers, executives, supervisors, and key stake holders LOVE using INSIGHT for complete visibility across their mobile operations.
Productivity in Real-Time
Track true project productivity and actual progress as it happens. With WorkMax productivity you will know exactly where your project stands, how it is trending and most of all you will know what you need to accomplish in order to stay on target and on budget.
Streamline project cost management for your mobile workforce. Your teams can instantly see right from a mobile device, exactly where they are on a project, job and even task. Predictive metrics such as current pace, pace needed, or how a job is trending, will empower your workforce with the best tools to mitigate risk and maximize project profits.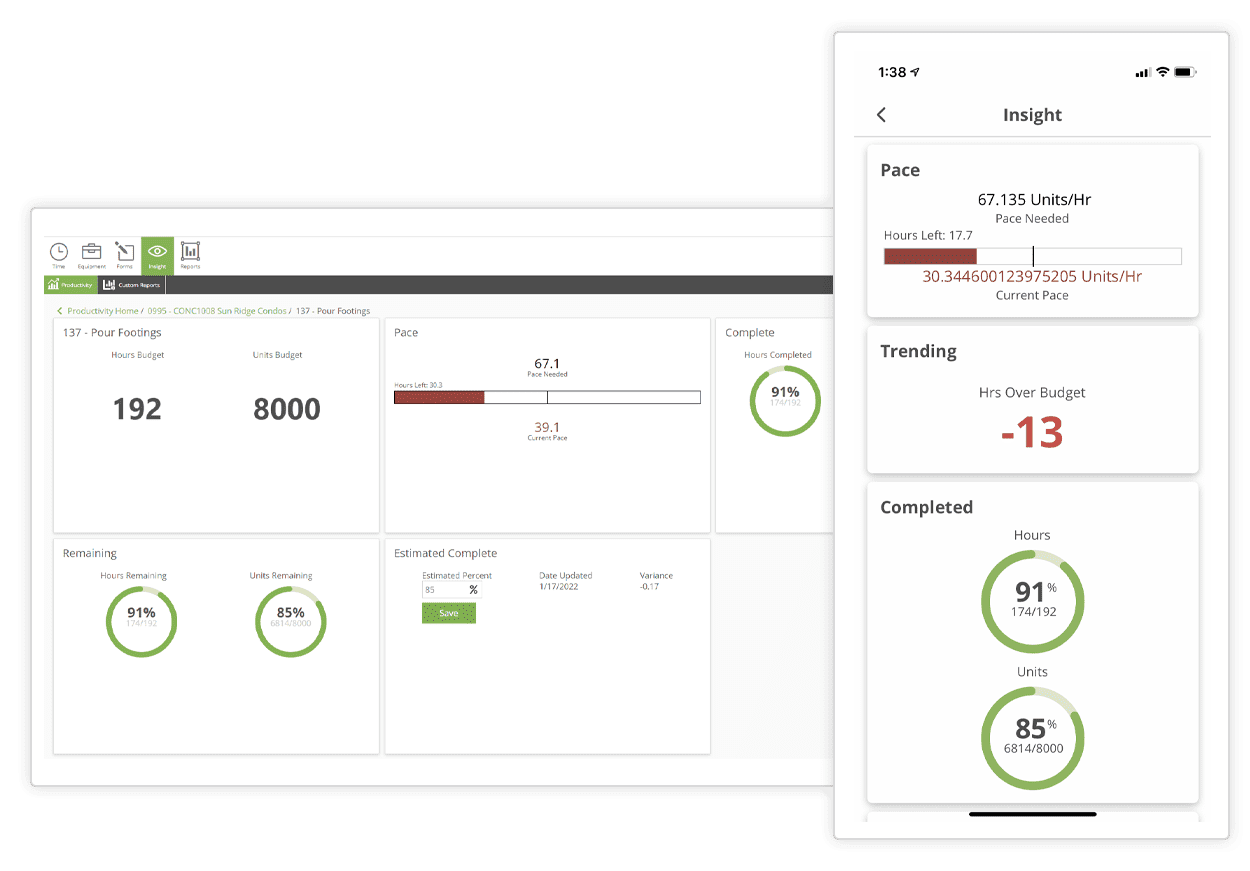 Your mobile workforce will have the most up to date information possible, giving them the ability to quickly drill down beyond the project, all the way to the task or cost-code level in order to manage and pivot labor resources when needed, ensuring budgeted man hours and units are met with actuals.
As part of the WorkMax INSIGHT package your teams gain complete custom report access to any and all data within the WorkMax Platform allowing you to build, see and share critical information exactly how you want it.
Some investments take years to see a return, but with WorkMax TIME, FORMS and ASSETS, we saved over $1,000,000 within 12 Months.
Galindo & Boyd // Rebecca Gates, Human Resources/Payroll
ANY DEVICE, ANYTIME, ANYWHERE
WorkMax INSIGHT delivers real-time, accurate Productivity, and Project Cost Management.