Accurately track your inventory, usage, and assignments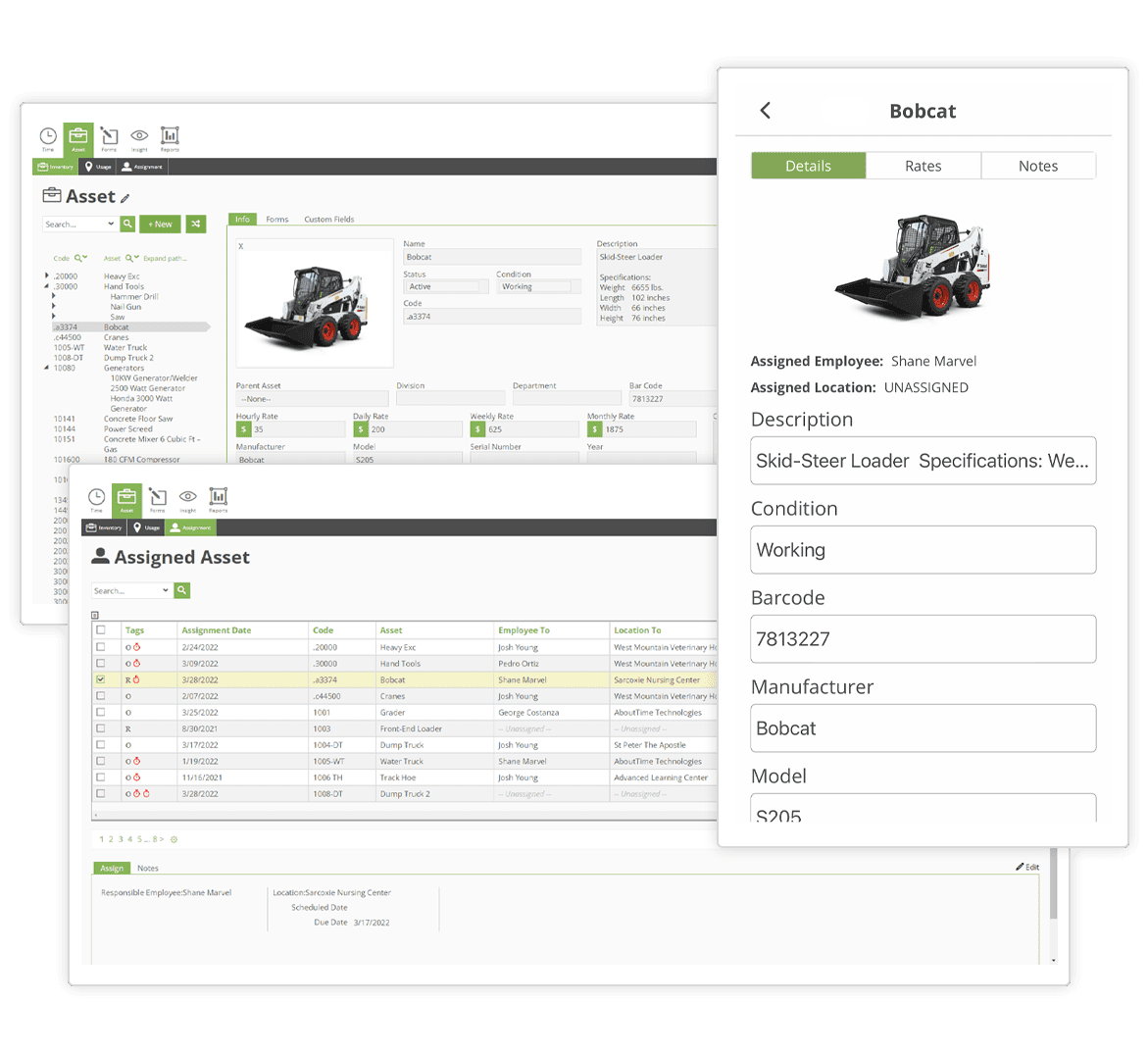 The WorkMax ASSETS module allows businesses in any industry to track their valuable company assets, tools, and equipment from anywhere. Stop asset loss, minimize delays, and know where equipment is in an instant. Check in, check out, and assign assets to locations, employees, and projects. With the built-in flexibility that the ASSETS module provides, our customers can track a variety of company assets.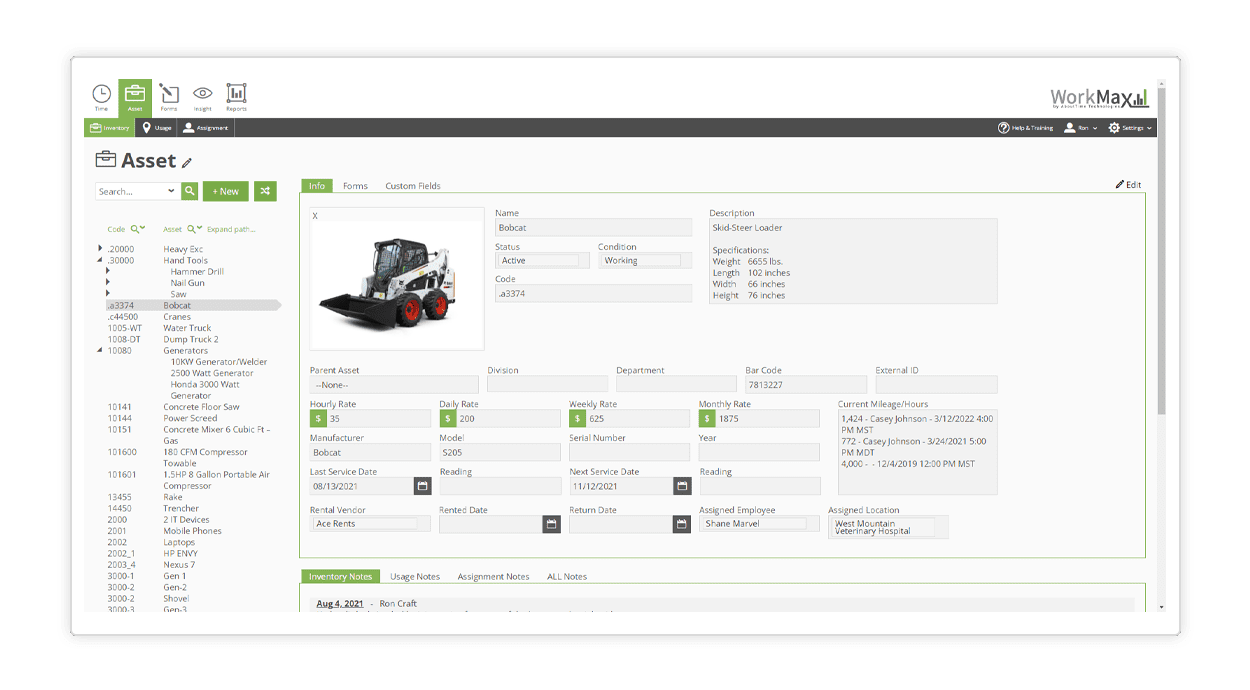 TRACK IT ALL – FROM BIG TO SMALL
The WorkMax ASSETS module will help your team with asset management including where it is, who is using it, and all other asset lifecycle details. Ensure that tool loss is at an all-time minimum, and that asset location and assignment is in real-time and accurate. Minimize downtime and extend the life of your tools, equipment and assets by planning out a regular maintenance schedule. Ensure that asset usage and project billing coincide to maximize efficiency.
ASSETS IN THE FIELD AND ON THE MOVE
If you have assets in the field and on the move, now your team can use their mobile device to collect and capture accurate asset usage from anywhere, anytime. Track assets and equipment with ease. As tools and equipment are transferred and re-assigned your mobile and remote workforce can easily capture and manage real-time asset information, while keeping your asset database current and up to date. Mobile users can check assets in and out, track usage, location, maintenance and so much more.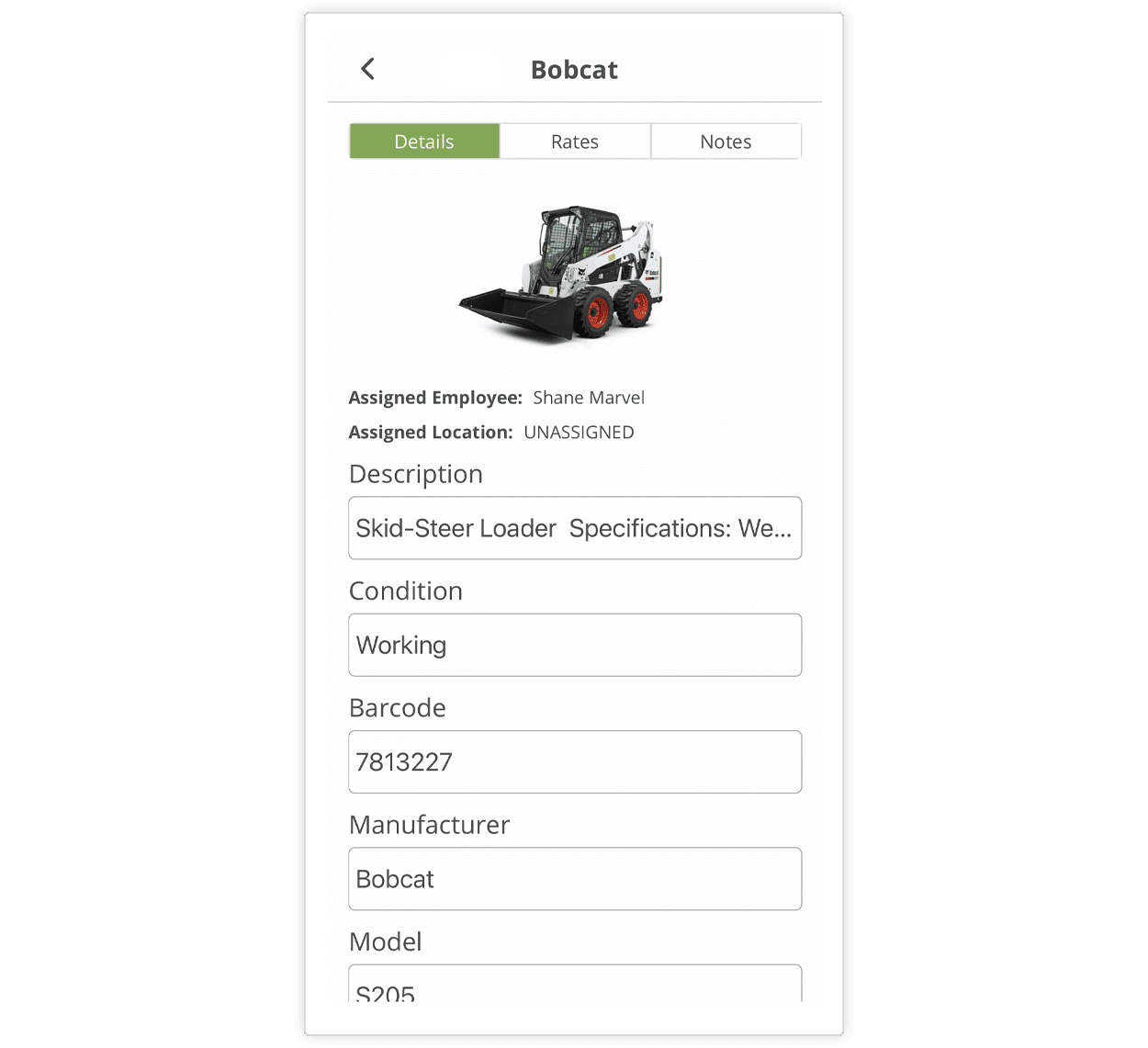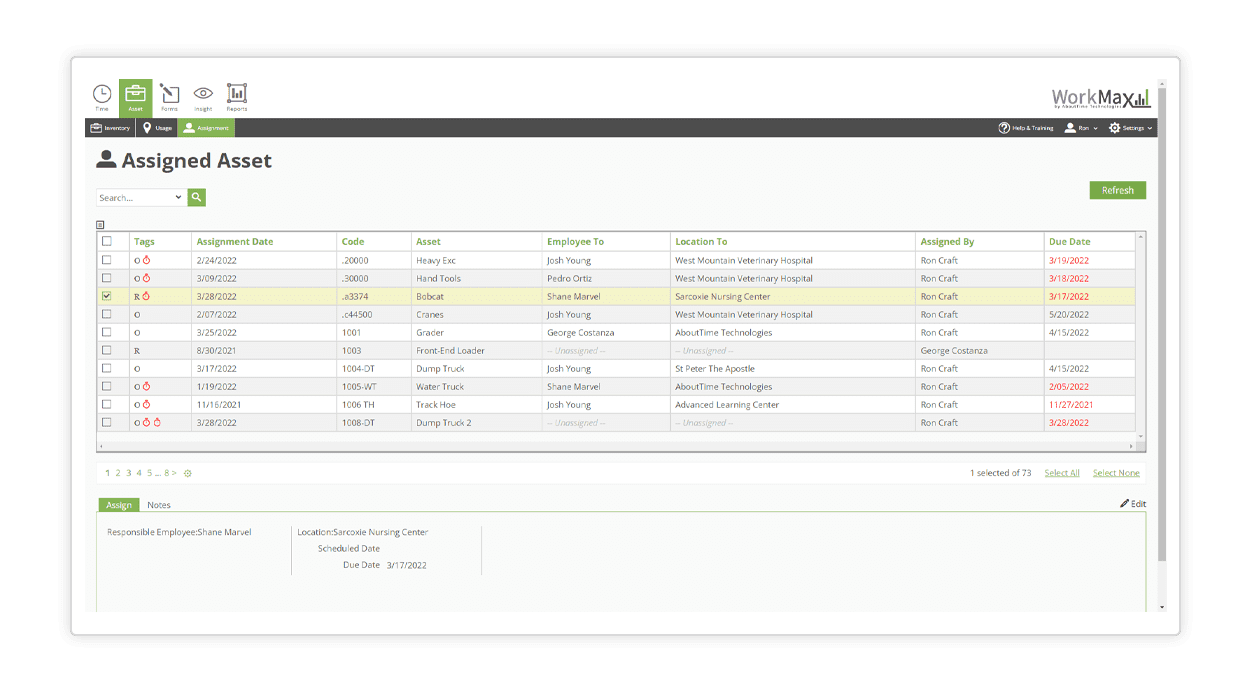 Decrease Asset Loss. Who has it? Where is it? How long has it been there? When is it due back? Now anyone on your team can access, view and even assign assets to the right people and the right place. Instant answers from anywhere.
Capture and track accurate asset usage as it happens from anywhere providing quicker, more accurate billing. Measuring accurate asset usage, maintenance, and asset ROI has never been easier.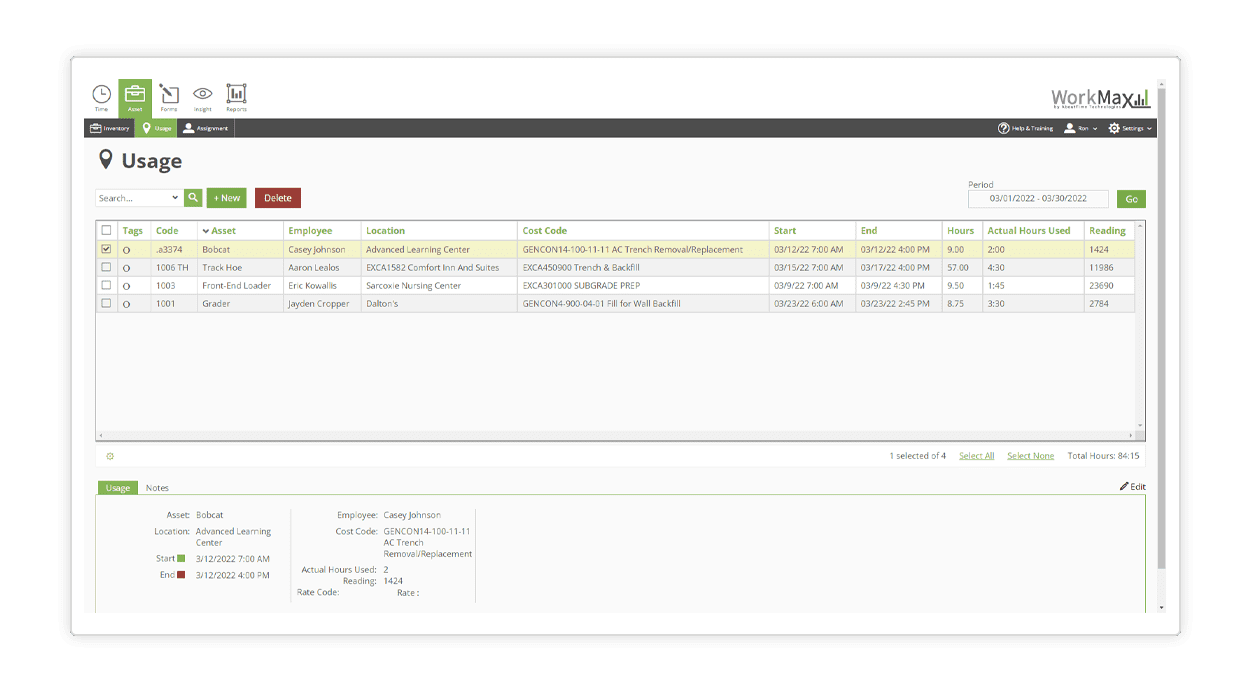 Watch a quick demo video about how easy it is to use our ASSET module. Watch how easily you can input your equipment usage time and start tracking your equipment accurately.
Some investments take years to see a return, but with WorkMax TIME, FORMS and ASSETS, we saved over $1,000,000 within 12 Months.
Galindo & Boyd // Rebecca Gates, Human Resources/Payroll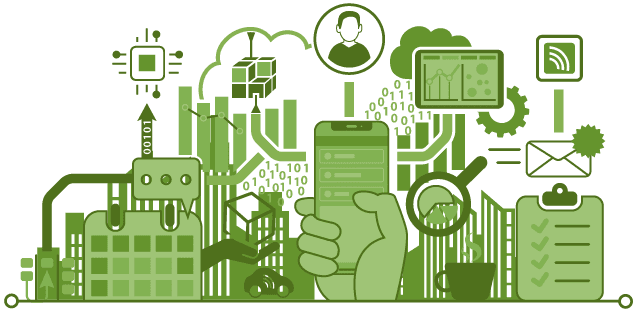 ANY DEVICE, ANYTIME, ANYWHERE
WorkMax is in the Cloud so you can manage company assets, from the field, the office, or anywhere in between.
Easy, Accurate Asset Assignment

Track Asset Life-cycle, and Utilization
Asset Transfer & Assignment