Top 10 Criteria to Consider for Employee Time Tracking
T

op 10 Criteria to Consider for Employee Time Tracking




By: Shannon Corgan, Director of Marketing
It can be said, you don't know what you don't know. You know the problems you're trying to fix right now, but are you aware of other technology advancements that could make your payroll processing easier? When you're looking for an employee time tracking solution, there are many important things to consider. Is the employee time tracking solution able to solve your current issues or can it solve future challenges you're not even aware of right now? Will it fit your company in the future? To help companies like yours figure this out, we compiled the top questions you will need to answer as you evaluate viable options for accomplishing your employee time tracking goals.
1. Integrations
Does the employee time tracking solution truly integrate with your payroll, accounting or HRIS software? Integrations to your key business systems like accounting, finance and HR systems streamline internal processes and boost the power of employee time tracking benefits immeasurably.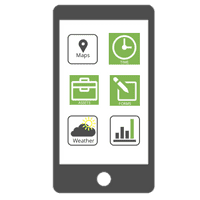 2. Mobile App
Do you have employees that work outside of the office and want to provide them an easy way to track their time without physically going into the office? Since over 95% of mobile devices in the market today are either iOS or Android, does the employee time tracking solution offer both iOS or Android Mobile Apps that are consistent and user-friendly? Can employees track their time own time or would you like a team leader do it for them from a mobile App?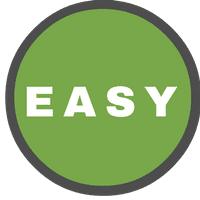 3. Ease of Use
Can you and your employees adopt the software easily or will they need an expensive implementation consultant and a rigorous training program? Can you personalize your software to use your unique industry lingo to accelerate user adoption? Is it easy for employees to enter time and is it easy for supervisors to approve those entries from the office or the field?
4. Scalable
Can the software grow with your company or will your company's needs outgrow the employee time tracking solution? If your company is hiring new employees or growing through acquisition, can the system handle the newly added employees comfortably? Will the complexity of your employee time tracking needs change when you're expanding into different geographic areas with new regulations or when you hire union workers? Will you need to consider shift work and pay differentials or other possible exceptions?
5. IT Infrastructure
There are pros and cons to storing data on your private company servers or out in the cloud. Accessibility to the solution is also a large consideration. If you already have servers and a capable IT staff then conventional software solutions may be advantageous. However, if you're looking for low upfront costs with low-to-no IT staff needed to manage the product installs or updates, then you should look at cloud solutions for employee time tracking. Another cloud benefit is typically ongoing software support and maintenance contracts are included with cloud solutions and are not an additional fee. Best of all, cloud solutions allow your team to access your employee time tracking solution from anywhere, anytime without installing and maintaining software.
6. Signatures
Do you need employee signatures to be compliant with any state, federal or union regulations? Is there a method to capture these signatures from a mobile device or time clock?
7. Multiple Employee Shifts
Do you need an employee time tracking solution that allows you to apply unique shift rules to ensure accurate paychecks for employees with varying pay rates? Many companies have employees that work multiple shifts where they have pay differentials.

8. Data Collection Method
Do you want to capture labor in real time or after-the- fact? Do you want your supervisors to clock in a group of employees at the beginning of the shift or allow employees to log their own time? Do you require an employee time tracking solution that does both? Do you want employees to clock in from one computer in the office or on a laptop or tablet at a job site so that it functions like time clock? Do you want to be able to have mobile employees capture their time when they are without an internet connection?
9. GPS and Geofencing
Do you need GPS tracking to stamp the physical location as your employees clock in and out of the mobile time tracking solution? Would you like a Geofence alert when employees are outside of their work area when they are clocking IN or OUT?

10. Assign Hours or Units to a Project and/or Activity
Do you need to track units of completion and/or assign employee hours to a project or activity? Do you need it in real time or at the end of the pay period? Some companies want to track the activities and units completed on a project or job in real time and others only need it on a daily, weekly, or bi-weekly basis.
There are many things to consider when you're selecting an employee time tracking solution. Make sure you are getting everything you need the first time to ensure your investment will be rapidly returned so your organization can enjoy many years of continued benefit from your product of choice. If you are looking for all or some of these features, make sure to view our WorkMax demo.