Judge Delays Overtime Rule
Judge Delays Overtime Rule
By Shannon Corgan, Director of Marketing
For the last year, HR Professionals and business owners were focused on what the new overtime rules were for FSLA, when it would go into effect, and how it was going to impact their company's labor costs. Since then, you've done all the right things which include reviewing your exempt level employees that make between $455 and $921 a week or $23,660 to $47,892 a year.

On November 22nd, less than 10 days before the new overtime rules went into effect on December 1st, Federal Judge Amos Louis Mazzant III issued an injunction that would have required employers to pay overtime to nearly four million previously exempt employees. Judge Mazzant III called the regulation unlawful and said that such actions should be left to Congress. The lawsuit was brought forth by 21 states, business groups, including the U.S. Chamber of Commerce.
Mazzant noted that the DOL "has admitted that it cannot create an evaluation 'based on salary alone.' " However, "this significant increase to the salary level creates essentially a de facto salary-only test," he said. "If Congress intended the salary requirement to supplant the duties test, then Congress—and not the department—should make that change."

The Department of Labor is strongly opposed to this injunction and can appeal the decision.

What does this mean for your business?
Right now, it's a temporary injunction that will keep things as they are right now until the case has been reviewed to determine if the case has merit. This means that everything is business as usual and you're not required to do anything new by December 1st.
Many of you have either raised exempt employees' salaries above the new salary threshold or changed the employees' statuses to non-exempt.
For those of you that were waiting to implement the changes until December 1st, Alfred Robinson Jr., an attorney with Ogletree Deakins in Washington, D.C., and a former acting administrator of the DOL's Wage and Hour Division said that you may want to wait for the final decision on the lawsuit if you haven't made any changes yet.
Robinson said companies will likely keep the salary increases in place, if they have already raised exempt level employees' salary above the $921 per week threshold to keep them classified as exempt.

What should you do now?

For those of you that haven't made any changes to your exempt employees that make between $455 per week and $921 per week, it would be a great time to start tracking their time. Use this time while the courts are working on their final ruling to have your exempt level employees track their time. This way you will be able to budget your resources and anticipate the financial impact, if the new overtime rules go into effect.
Asking exempt employees to track their time each day will be a big change, so make sure your employee time tracking is easy to use and accessible. The potential changes of these exempt level employees to non-exempt will also affect their supervisors and managers. They will now need to keep an eye on the number of hours worked for these exempt employees that haven't been monitored in the past.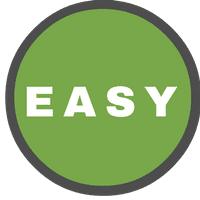 Employee time tracking can be easy to implement and easy to use for your employees, if you select the right workforce management solution. Companies that do business in multiple states or have union workers, should make sure to have a flexible enough employee time tracking solution to automatically calculate as many overtime pay scenarios as you need. For those of you that may need to reclassify employees to non-exempt and eligible for overtime pay, you need to make sure you have an employee time tracking solution that can make it easy for employees to see how many hours they have worked in real time. This will help make sure your labor costs are within budget.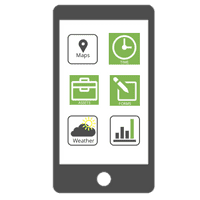 You also want to make sure you have an easy way for managers or supervisors to see how many hours their employees have worked that can be accessed on their computer, laptop, or mobile device, no matter where they are. This is why it is more imperative than ever to have a mobile app for employee time tracking. With a Mobile App, supervisors, managers and employees can view the hours they have submitted in real time to prevent exceeding your budgeted labor costs.
We'll keep you posted on any rulings related to the rulings on the overtime, but get started to find out how easy it can be to implement an employee time tracking solution for your business.