AboutTime Technologies Launches WorkMax ASSETS, a Cloud-based Asset Tracking Solution for Web and Mobile

AboutTime Technologies launches WorkMax ASSETS, a Cloud-based Asset Tracking Solution for Web and Mobile
Automates businesses, reduces asset loss, improves productivity, and optimizes asset utilization across entire workforce anytime, anywhere, and on any device for project-based businesses of any size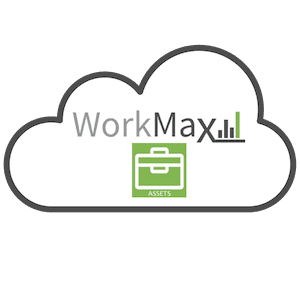 (Payson, UT – May 7th, 2019) AboutTime Technologies, a 16-year veteran of on-premise and cloud-based mobile resource management today launches its third cloud-based solution, WorkMax ASSETS. WorkMax ASSETS by AboutTime Technologies is now available along with its previously released WorkMax TIME and WorkMax FORMS. WorkMax ASSETS automates asset tracking and management across a business' entire workforce anytime, anywhere, and on any device to reduce asset loss, optimize asset utilization, and accurately assign assets. WorkMax ASSETS simplifies asset management, inventory tracking, and asset utilization and allows you to assign assets to locations, employees, and projects. Daily usage of assets per location and or the assignment of assets to or from employees or locations can be managed all in one app with WorkMax ASSETS.
WorkMax ASSETS is much more than just a better spreadsheet; it organizes all of your asset inventory all in one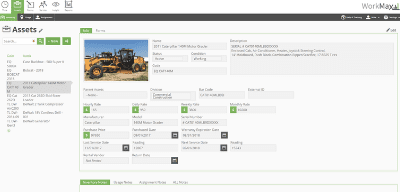 centralized place and makes it easy to keep asset inventories organized through the use of parent/child hierarchies. WorkMax ASSETS also connects the field to the office by tracking their asset assignments and asset usage with their smartphone or company tablet or iPad with or without a connection to the internet or cellular service. All the data is stored locally on their mobile devices and can be synced as soon as the employees have internet access. The power of the WorkMax platform allows businesses to combine multiple WorkMax platform solutions to streamline the workflow of their project-based businesses. When project-based businesses pair WorkMax TIME with WorkMax ASSETS, they know who is specifically assigned an asset in addition to tracking the number of hours the tools or equipment was used. Another example of the power of the WorkMax platform is that companies can use WorkMax ASSETS together with WorkMax FORMS to track detailed maintenance, breakage, or equipment safety checklists for that asset all in one app.
"Assets are typically the second largest expense item on the balance sheet and we developed WorkMax ASSETS to make it easy to know who has an asset, where is that asset located, when was it checked out or in, and when it is available to use. This allows any size business to more efficiently manage their projects to increase profitability," said Ryan Remkes, chief executive officer of AboutTime Technologies, "we worked very hard to create a best-in-class asset solution while taking into account the workflows that project-based businesses needed to optimize their business processes. WorkMax ASSETS achieved all of this and then some."
WorkMax ASSETS key features include:
Flexibility
Access through mobile iOS or Android apps to connect mobile, remote and office employees
Handles small asset inventories at one location, as well as large asset inventories utilized across unlimited locations and assigned to an unlimited number of employees
Unlimited user roles and permissions to fit businesses as they grow in number of employees or number of assets in their inventory
Easy-to-Use
No need to log into multiple apps or multiple sessions on your web browser to manage your mobile resources. WorkMax is one app and one web login for employee time tracking, mobile forms, or asset tracking. It's all in one app or accessible from one website and one login.
Flex-fields allow businesses to personalize with their specific industry terminology for rapid user adoption
Adaptable user roles and permissions ensure employees are presented with only the information they need to see
Employees can enter asset tracking or utilization data into the WorkMax ASSETS App with or without internet service
Accuracy
Mobile employees can transfer assets from one employee to another from their mobile device to know who has each company asset
Capture accurate asset usage and asset assignment in real time for precise job costs
Eliminate re-keying of data from the accounting system, spreadsheet, or equipment rental database when you sync your business systems with WorkMax
Visibility
Know where company assets are and who is assigned to each asset to reduce loss and optimize labor productivity
Reduce overutilization and underutilization of assets to extend asset life with global visibility of asset inventory
Everyone has appropriate access to asset inventory and usage from anywhere, anytime and from any device
Single centralized database accessible from anywhere and on any device and at any time reduces time spent locating assets with real-time asset tracking
Efficiency
Instantly find assets by unique number, bar code, pick list, or even serial number
Minimize downtime by knowing which assets are used most often
Eliminates time spent making phone calls, emails, and texts trying to locate tools and equipment
Integrations
Powerful and configurable integrations with many accounting systems and business applications to keep data in sync and more accurate
Employees can see assets assigned to them or check them out or in on Clock IN / OUT all in one app when you combine with WorkMax TIME with WorkMax ASSETS
Use WorkMax TIME with WorkMax ASSETS to track employee's operator time on that asset.
Combine WorkMax FORMS and WorkMax ASSETS to track detailed maintenance, breakage, or safety checklists all in one app
Utilize the WorkMax ASSETS Reports for customer billing and documentation.
For more information about WorkMax ASSETS, visit https://workmax.com/workmax-resource-management-solutions/track-assets-and-equipment. To get pricing and get started with WorkMax ASSETS today, click below.