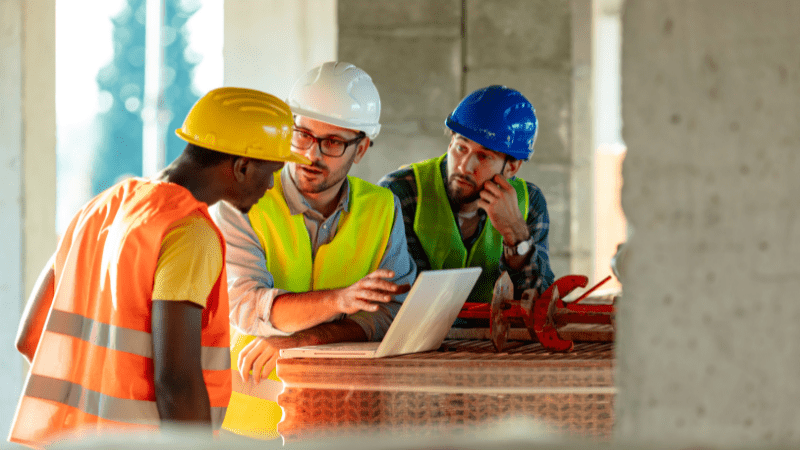 5 Essential Live Field Data Types for Construction Companies
Collecting the right data is crucial for construction companies to optimize project performance. The top five types of live field data that construction companies should gather daily are man-hours, safety, productivity, asset management, and project progress.
Thanks to resource management solutions like WorkMax Complete Suite, a cloud-based platform, companies can easily collect, share, and integrate this data with their accounting and ERP systems. Here's how to make the most of these five data types:
Man-hours: Real-time man-hour data allows businesses to monitor labor hours per task and project, compare them to budgeted man-hours, and make necessary adjustments. Identifying efficient workers can also help management develop best practices.
Safety: WorkMax Complete Suite simplifies safety reporting by allowing easy collection of safety information through forms and automatic sharing across the organization. Analyzing safety trends helps prevent injuries and compliance fines.
Asset Tracking: Live field data tracks equipment location and usage, enabling supervisors to coordinate work and resources effectively. Accurate asset inventories and mobile-to-mobile transfers ensure smooth equipment allocation and extend asset life.
Productivity: Integrating live field data with accounting or ERP systems helps contractors track labor demands, quantities completed, and task completion percentages. Comparing real-time data with budgeted quantities allows management to adjust resources and prevent costly delays.
Project Progress: WorkMax TIME allows real-time tracking of project progress by comparing task data with budgeted job costs. This enables contractors to run earned value calculations and identify positive or negative trends, facilitating swift corrective action.
In conclusion, construction companies must leverage live field data to stay competitive and improve their bottom line. The WorkMax Complete Suite allows businesses to collect, share, and act upon essential live field data in one integrated platform, ultimately boosting profitability.